First degree Reiki course 2020
1st September 2020 @ 10:00 am

-

2nd September 2020 @ 5:00 pm

£220
---
First Degree Reiki Course
REIKI LEVEL 1 HEALING
---
First Degree Reiki using the traditional Usui Shiki Ryoho system.This is a two-day course that connects you to the Reiki energy through the process of individual attunements and lays the foundation for your Reiki Journey.
All of the courses are hands on and taught in a friendly, relaxed and personal style. There is plenty of time built in for self-reflection, questions, and to get to know the other students.
Review of the Reiki course

An enlightening course
I joined a two day Reiki course with Vanessa to achieve the first degree. It was very enlightening and helped me to get focused after the death of my husband after a long illness. Vanessa was terrific and I always feel I can go back to her when I need to. The Reiki has helped both family and friends very successfully, also myself. More recently it has helped one of our horses who had a bad cough. I am now looking forward to doing the second degree with Vanessa and recommend anyone to take up Reiki as it definitely improves one's understanding of life itself.

Wendy B.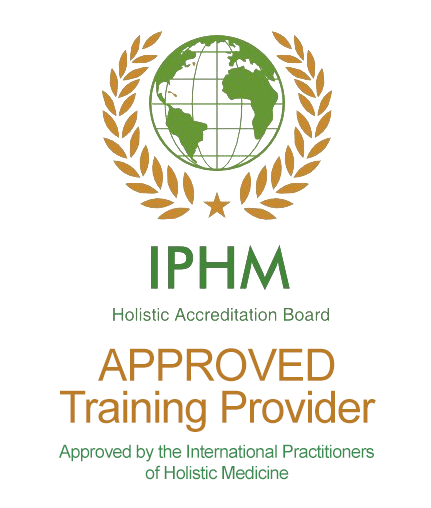 Our training courses are approved by the International Practitioners of Holistic Medicine.
Vanessa is a member of The Reiki Association and adheres to their Code of Ethics.
Why choose a Reiki Level 1 healing course
Reiki will change your life for the better, it has a tendency to find you, rather than you finding it! This two-day reiki level one course is designed for anyone who feels the call towards reiki, including healers, health practitioners or coaches who wish to add reiki healing as another dimension to their work; increase their skill set and develop their psychic and intuitive abilities.
There are three levels of Reiki: Level 1, Level 2 Practitioner and Master level. Reiki one takes you on a self-healing journey of expansion. No prior experience is necessary. If you have any concerns about your suitability for the course please contact me below.
Course details:
The course will give an introduction to the philosophy, history, and theory of Reiki, and is highly practical in its nature.
By the end of the course, you will be able to activate and feel the energy flow of Reiki, and be able to give treatments to family and friends, as well as using it for self healing, spiritual and personal development.
• History & Philosophy of reiki
• Reiki Principles
• Individual attunements
• Giving and receiving reiki treatments
• Introduction into energy
• Reiki ethics
• Introduction into the chakras
Where & When
Arrive 9.45 am for 10 am start, 5 pm finish. Please wear comfortable clothing and bring a packed lunch.Tea and coffee provided.
First Degree Reiki Course is held in groups throughout areas of Cornwall & Devon. It is also taught on a one-to basis in Plymouth. Please enquire below for the next available reiki level 1 training.
Date: Please contact me for the next available training session
Reiki Level 1 training

Cost: £220

Location: TBC
ENQUIRE ABOUT THIS COURSE
Views Navigation
Event Views Navigation
St Clether
Rosehip barn, St Clether, Launceston, Cornwall
Alchemy Energy Medicine is an advanced healing system, developed from Vanessa's many years of healing, researching and teaching others. It combines therapeutic and psycho-spiritual energy techniques from shamanism, reiki healing, somatic movement therapy, crystal healing, NLP and hypnotherapy.
St Clether
Rosehip barn, St Clether, Launceston, Cornwall
The Level 2 Alchemy Energy Medicine Training is an accredited and certified healing course. This qualification is designed for individuals, healers, health practitioners, coaches, counsellors and therapists who wish to add another dimension to their practice, advance their skill set and confidence in energy medicine, and develop their psychic and intuitive abilities.
The Reiki Master training is a beautiful gift, it consists of living reiki, being reiki and sharing reiki. Traditionally the Usui Shiki Ryoho Master Training system was taught as a year-long apprenticeship, but with our busy lives and schedules, this has become challenging to manage. This is why I offer the Reiki Master training in two parts, with lifetime post course support.