Become a Modern
Medicine Woman.
Share your medicine with the world.
---
---
Let your potential unfold with every step.
Go straight to the retreats.
Become a Modern
Medicine Woman.
Share your medicine with the world.
VANESSA TUCKER
Medicine Woman, Life Artist & Love Activist
---
Become a Modern
Medicine Woman.
Share your medicine with the world.
Welcome. I am a modern medicine woman, life-artist and love-activist. My healing work, training courses, retreats and books offer you a variety of ways to access healing, personal growth and spiritual evolution - supporting you to become all you can be.
As a healer, teacher, somatic movement therapist, author and artist, I synthesise my intuitive and psychic gifts and my expertise and experience, bringing you a unique blend of medicine that's spirit-led, heart-centred and transformative, with an emphasis on working with energy.
With more of us recognising the power of energy and realising our intuitive abilities, I created The Centre of Energy Medicine and Healing Arts, providing accredited courses that offer the skills and knowledge you require to maintain your health, develop your intuitive abilities, become a healer, or add Reiki and Alchemy Energy Medicine to your already existing practice.
Tripadvisor review of Walk your Talk Retreats

The Best Retreat in India
Vanessa and Mano's expert blend of teaching, yoga, Qi gong, meditation, somatic movement and pampering Ayurvedic treatments and massage all combine beautifully to calm a whirring mind and allow your body and spirit to expand and your energy to recharge. Read more

H. Graham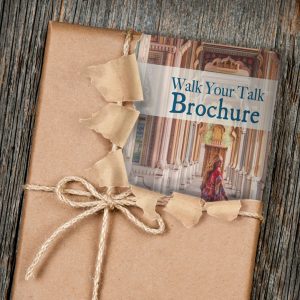 ---
---
Read the first chapter of my book
The Art of You for free now.
---
I co-founded Women Weaving Change and the Modern Medicine Woman training school for women to uncover their innate gifts, step into their power and share their medicine with the world. Read more
I offer transformational retreats and workshops, one-to-one client-centred healing and therapy, and training courses for healers that help you to live a creative, fulfilling and meaningful life. Whether you're in need of some time out, a tailor-made therapy session, wish to grow personally and spiritually, are at a crossroads in life, or even in need of a complete life change; I deliver the space and inspiration for you to connect with your soul, uncover your potential and live a heart-centred life.
Healing & Therapy Sessions
My Alchemy Energy Medicine healing and therapy sessions combine my skills as; shamanic practitioner, reiki master, crystal healer, somatic dance & movement therapist, hypnotherapist & NLP practitioner. Explore how I can help you.
LEARN MORE
Retreats & Workshops
Delve into a variety of programmes to maintain your wellbeing, expand and revitalise your energy, develop your creativity and support you through times of adversity and change. Explore our retreats in India and the UK.
GO TO RETREATS
Training Courses for Healers & Coaches
Add another dimension to your work, increase your skill set and confidence and develop your psychic and intuitive abilities with a variety of energy-based training courses. Discover training courses for both men & women.
LEARN MORE
Books by Vanessa Tucker
My acclaimed books and card decks will inspire and support you to develop your personal and spiritual understanding, uncover your creative gifts and make the shift to fulfil your potential on the planet.
EXPLORE BOOKS
Bohemian Routes Shop
Explore an eclectic mix of my Walk Your Talk jewellery designs, divination cards, healing crystals and wands and exquisite finds from the depths of tribal India. All with the aim of making your heart sing!
SHOP NOW
Wildlife Photography
View my wildlife and travel photography. I focus on raising consciousness through creativity and have a keen interest in conservation.
BROWSE GALLERY
Feel the Walk Your Talk experience instantly.
Take your first step and download my free guided meditation recorded live at the retreats in India.

Views Navigation
Event Views Navigation
April 21 @ 7:00 pm
-
May 26 @ 9:30 pm
Uncover the Muse Within
Subscribe for the latest news,
upcoming events, free meditations and video teachings.